Joe Thambu Shihan (7th Dan) UK Tour 2011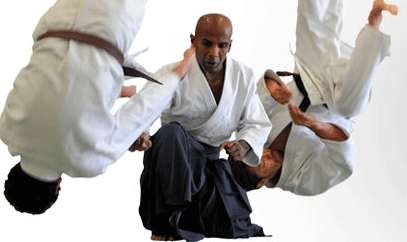 We are very pleased to announce that Joe Thambu shihan (Our technical director) is coming to UK this winter as part of the Europe tour. He is coming over to UK on the following dates at the following locations below. This is a fantasic opportunity to train with one of the best Yoshinkan aikido instructors in the world, and he is also our technical director of Aikido, so you will be getting the instructions from the true aikidoka.
There are 4 dates now set for London and Nottingham. All classes are open class to all Yoshinkan Aikidoka. And self defence class is open to all general public and all martial artists alike. Joe Thambu shihan is world renowned for his self defence application of Aikido. So you can get the first hand experience and training of the self defence skills and restraint and removal skills.
If you are interested please book your place as soon as possible as the places are very limited for all venues. There are three different venues, so please let us know which particular one you are interested as well. The phone numbers are as follows.
Ryushinkan dojo (London) : Tel 07858576736
Shoshinkan dojo (Nottingham & Derby) : Tel 07843600645
UK Tour Schedule
Location
14th : The Fielder Centre, Hatfield Bus Park, Hatfield Avenue ,Hatfield, Herts, AL10 9TP
15th : im McDonald Centre, McDonald Court, High View, Hatfield,Hertfordshire AL10 8HR
16th : Springwood Leisure Centre, Springwood Drive, Oakwood, Derby DE21 2RQ
17th : Games Workshop Willow Road, Lenton, Nottingham NG7 2WS
Price
London
£10 per session for both days. £20 for both days.
Nottingham and Derby
£15 for each adult class, and £5 for Children's class. And if you are attending for 2 days it is £22 for 2 days.
I have also posted the youtube demonstration below for your reference.
http://www.youtube.com/watch?v=b0TayFYkTgA