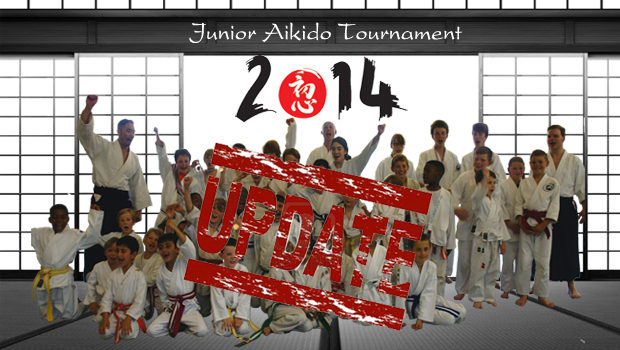 On the typical English wet summer's day " Junior Aikido Demonstration Tournament" was held on the 29th June 2013 at the Nottingham dojo. Following a success from our first annual all dojo aikido demonstration, the Juniors from Nottingham, Derby and Lincoln came to represent their dojo, and compete the event.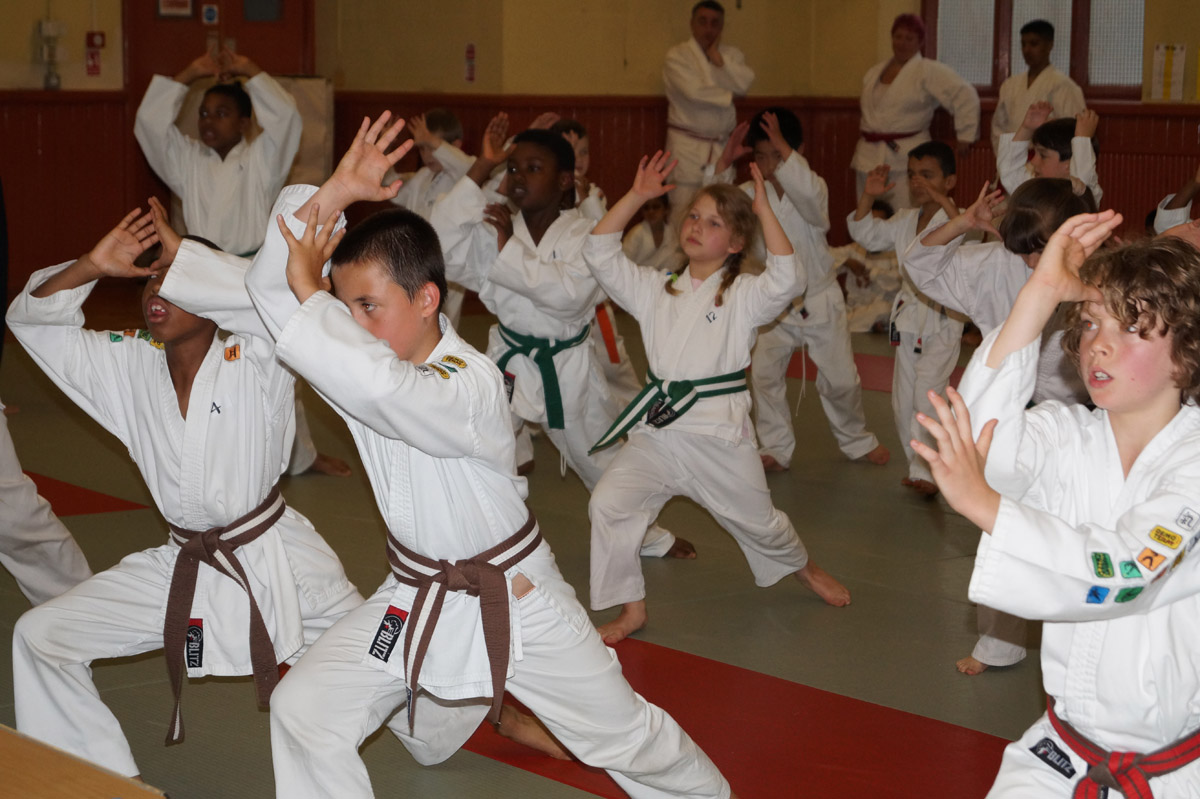 Over 60 children took part in the tournament, and everyone from all the dojo worked hard and showed their sharp Aikido skills and strong spirit, and we saw some outstanding demonstrations from each dojo. There was plenty of "ooohs" and "Aaahs" from the audience which filled out the venue to the max of over 150 people all together.
Kihon Waza Tournament Result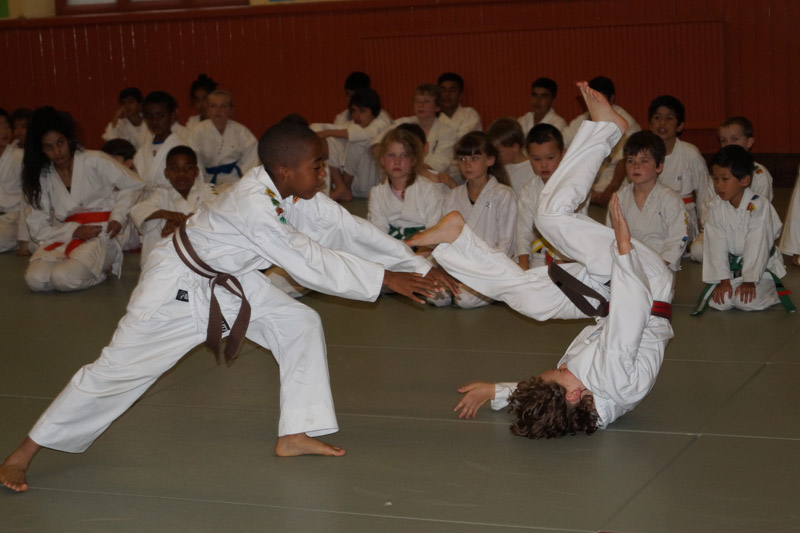 Amongst the 60 strong willing competitors excited to win the shining trophies.. there were only 3 winning pairs who took the medals home today. Big massive congratulations to the 3 winning pairs below. They showed some exceptional Aikido skills, and some fantastic focus and concentration on the mat. Well done! And I hope this inspired all the other juniors for next time!
Winners : Kalvin Suddhi & Marvin Suddhi (Derby Dojo)
Runner Ups : Ajay Jagait & Amur Sahota (Derby Dojo)
3rd Place : Lucas Loewnthal & Isha Paliah (Nottingham Dojo)
4th Place : Jordan Richards & Thomas Kennedy (Nottingham Dojo)

Dojo Cup Result
Winner : Nottingham Shoshinkan Dojo
2nd Place : Derby Shoshinkan Dojo
3rd Place : Lincoln Eiryukan Dojo
4th Place : Stafford Dojo (Did not take part)
Over 70 children took part in this part of the demonstration to show what each dojo can do in each dojo. Amongst a very competitive and high flying showcase reel, we had one winner. Big congratulations to Nottingham dojo for lifting the 2nd Inter Dojo Cup! All the hard work everyone has put in over the last few weeks have paid off, and it was a very inspiring demonstration by all of them.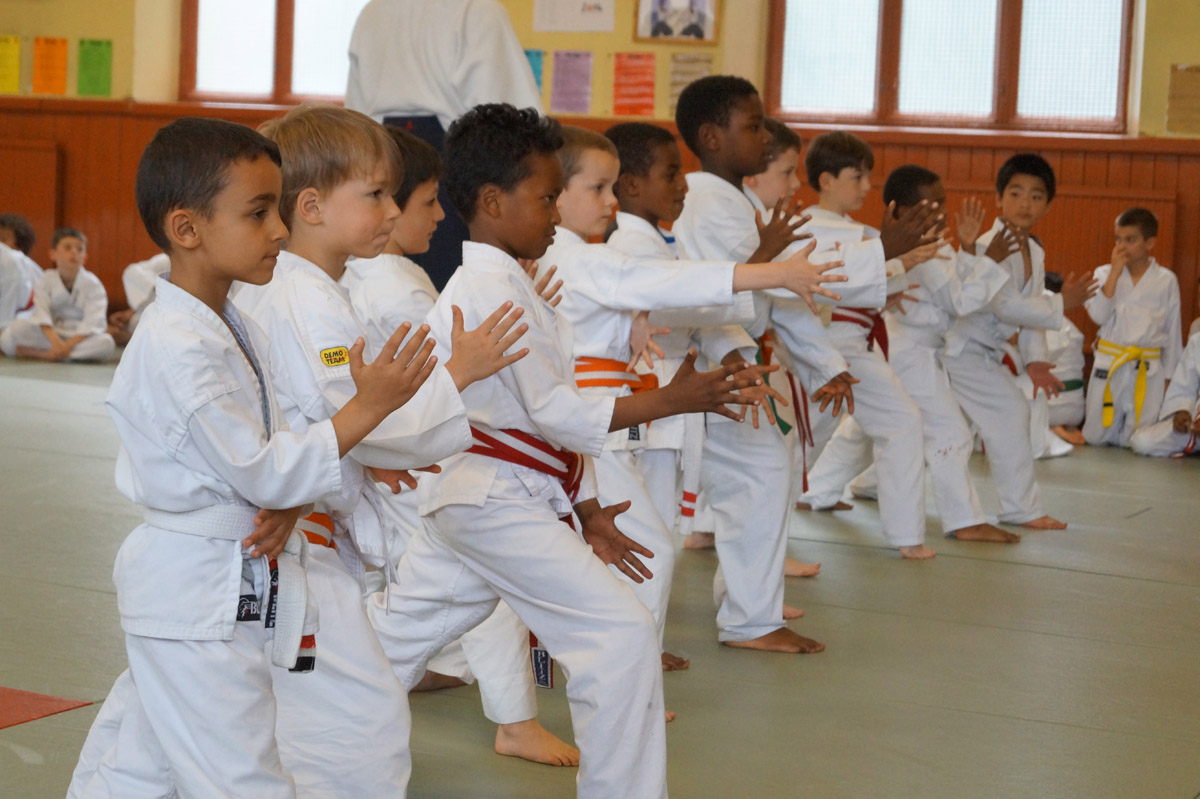 Inter School Demonstration Cup Result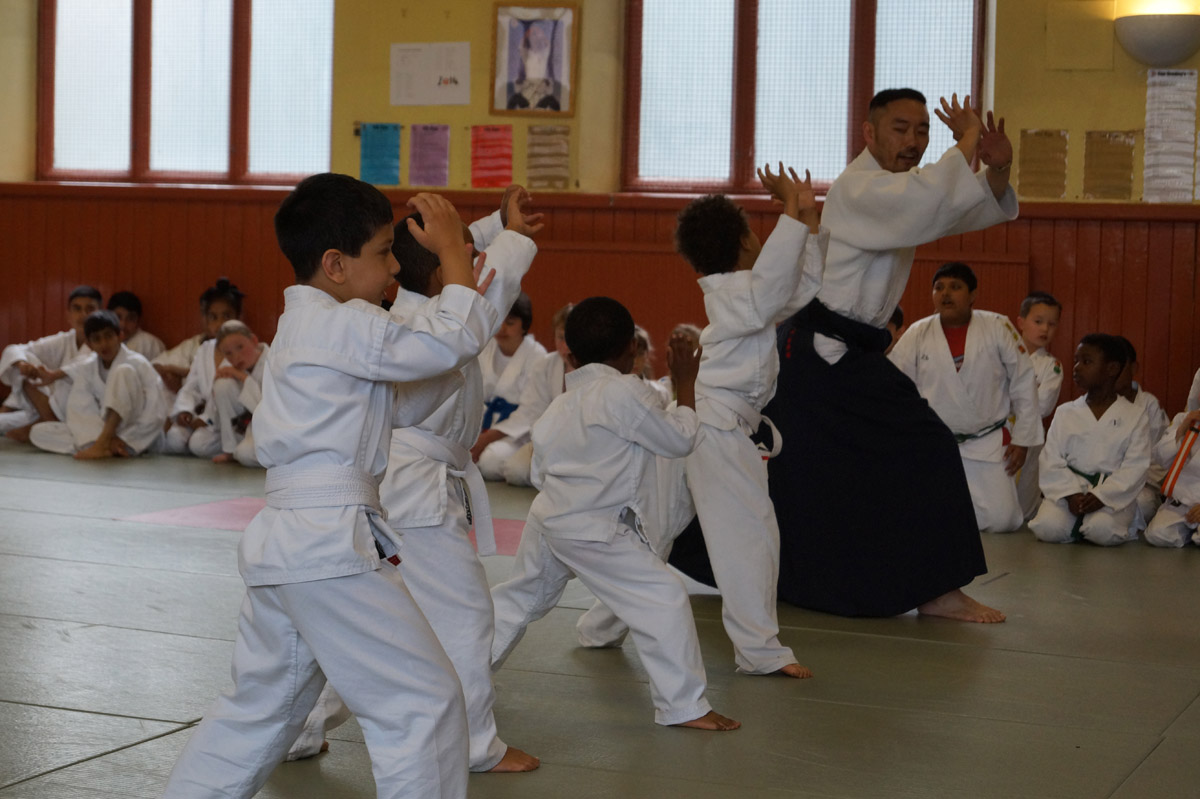 This section of the demonstration was the battle of the after school clubs. Dunkirk Primary school has been the past winners twice, and all the other schools were really fired up to beat them this time. And this year, it was the closest competition yet. All the schools really showed spirit, skills and improvements from last year. And for the 3rd year in a row, Dunkirk Primary School has come on top. Congratulations!
Winner : Dunkirk Primary A (Wednesday Class)
2nd Place : Derby High School & Radford Primary School (tie)
3rd Place : Dunkirk Primary School B (Thursday Class) & Abbey Campus (tie)
The day was a full of fun and excitement of 3 hours. It was great to see so many happy junior faces, and also happy parents watching the children. Thank you for all the participants, and parents for supporting the event, and look forward to seeing you again next year. We are hoping more dojos and more juniors will take part in the event, so watch this space!! Osu!!