Joe Thambu Shihan (7th Dan) UK Tour 2012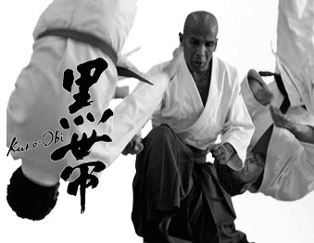 We are very pleased to announce that Joe Thambu shihan (7th Dan)(Our technical director) is coming to Europe again. He will be coming with Sensei Enrica Cheung (4th Dan), one of the senior instructors at his dojo. This year we are offering something different for the black belts as we are doing a "Kuro Obi Geiko"(Black Belt only class) This is a fantastic opportunity to train with one of the finest instructors with 40 years of Aikido experience, and he will be sharing us his secrets and some of the fine essence of the aikido.
We have discussed with Joe Thambu shihan, and also decided to announce the program of the seminar, as he will be teaching some of the most difficult techniques in the yudan syllabus.
Seminar Menu
Day 1 : Saturday 1st December
Kokyuho
Ushiorwaza
Ushiro Ryote Mochi Jiyuwaza
Ushiro Ryohiji Jiyuwaza
Ushiro Ryokata Jiyuwaza
Day 2 : 2nd December Sunday
Tasu Dori (Multiple attack jiyuwaza)
Buki Dori (Weapon jiyuwaza)
Goshinjutsu
Finishing techniques from Thambu shihan.

If you are interested please book your place as soon as possible as the places are very limited for all venues. There are three different venues, so please let us know which particular one you are interested as well.
Emquiries @ : Tel 07843600645 or admin@aikidoshoshinkan.com
Timetable
Saturday 1st December : 9:30am – 3:30pm
Sunday 2nd December : 9:30 – 12:30pm
Location
Harvey Hadden Sports Complex
Price
1day only : £50
For both days : £80