New place, New life, New exciting hobby!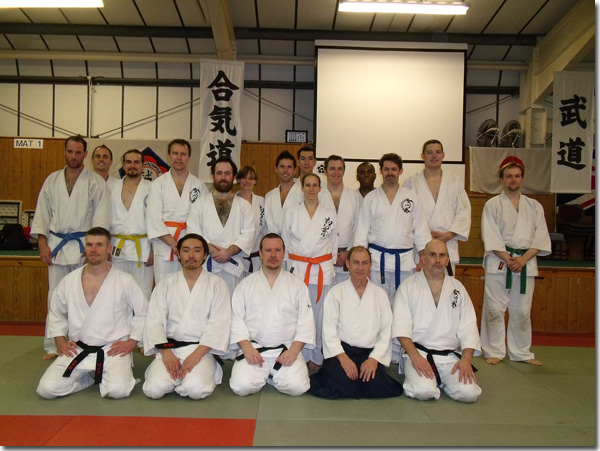 Freshers Week! Your new life is starting now! Why not start a new hobby! Aikido Shoshinkan is offering a massive discount (25% discount) for all the univesity students around Nottingham during the freshers month. If you are intersted please come and join a premier Aikido club in Nottingham. We are the only Aikido Club where the instructors and club is registered with Japan, and all instructions are authentic with Japanese instructors.
The aim of the club is to teach you traditional and authentic Yoshinkan style Aikido, which will build your physical fitness and co-ordination. It will teach you a traditional marital art and practical self-defense skills. The practicality of the art is tested widely by the Japanese Riot police and the style is known as very effective and practical. Also all the grades and certificate you will receive are all certified from Hombu dojo (Head quarters) in Japan.
So why not join the premier Aikido club for mere £30 a month! you can train up to 6 days a week!
The first trial lesson is completely FREE of charge. No obligation to join, so come and have a go! We have 5 trial sessions on following dates.
Monday : 30th September 2013 @ 7pm
Tuesday : 1st October 2013 @ 7pm
Saturday : 5th October 2013 @ 12pm
Monday : 7th October 2013@ 7pm
Tuesday : 8th October 2013 @ 7pm
Please check the timetables or the beginners section of the website. Or if you would like to inquire about any of our programme , please call 07843600645.