Free Demonstration happening just around the corner!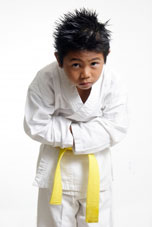 Our ever reputable Shoshinkan After School Prgramme is coming to Nottingham! We have established a great reputation with the After School Clubs in Derby area, and we are very happy to announce, we are bringing this to nottingham as well. We are starting some Free Interactive Demonstrations in the schools near you. This is an interactive demonstration so everyone can join in to try out our After School Programme
The aim of the club is to teach you Aikido, which will build your physical fitness and co-ordination. It will teach you a traditional marital art and practical self-defense skills.But along with this you will also learn dicipline and respect, through working and helping together with the fellow students. We call this "Black Belt Attitude".
Please check the dates below for the after school club classes near you! Or if you would like to inquire about our After School Programme , please call 07843600645. All our instructors are CRB checked and fully insured.
Nottingham

Dunkirk Primary School

Mondays: Starts 3:30pm – 4:30pm : Abbey Campus (5-7yrs old)

Wednesdays: Starts 3:30pm – 4:30pm : Highfield Campus (8-10yrs old)

Thursdays: Starts 3:30pm – 4:30pm : Highfield Campus (5-7yrs old)

Radford Primary School

Fridays: Starts 3:40pm – 4:40pm : (All ages)