Joe Thambu Shihan (7th Dan) World Tour 2014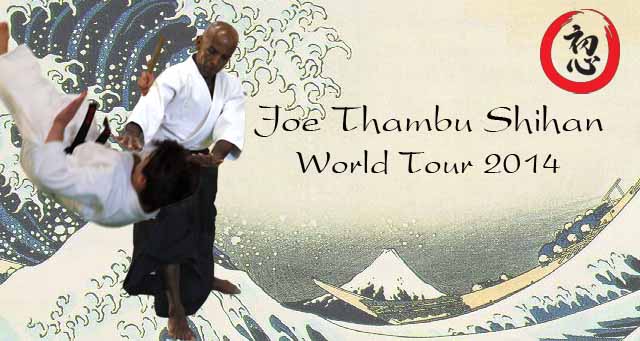 We are very pleased to announce that Joe Thambu shihan (7th Dan) is coming near us again this year. He has announced the world tour dates below so please have a look to see if you are interested in any of the seminar dates. This is a fantasic opportunity to train with one of the best Yoshinkan aikido instructors in the world, and Joe Thambu shihan is also our Chief instructor of Aikido Shudokan Oganisation around the world (Aikido Shoshinkan is part of the global organisation). so you will be getting the instructions from the true aikidoka.
We will update further with more information soon. PLease keep an eye out for the dates and
For enquiries please contacat us by phone or email.
Enquiries @ : Tel 07843600645 or admin@aikidoshoshinkan.com
2014 World Tour Schedule
May
23 – 25 : A city near St Petersburg (tbc)
June
July
24 – 27 : UK Summer School (tbc)
September – October
29 September – 15 October Toronto, San Francisco
November