Self Defence Seminar with Joe Thambu Shihan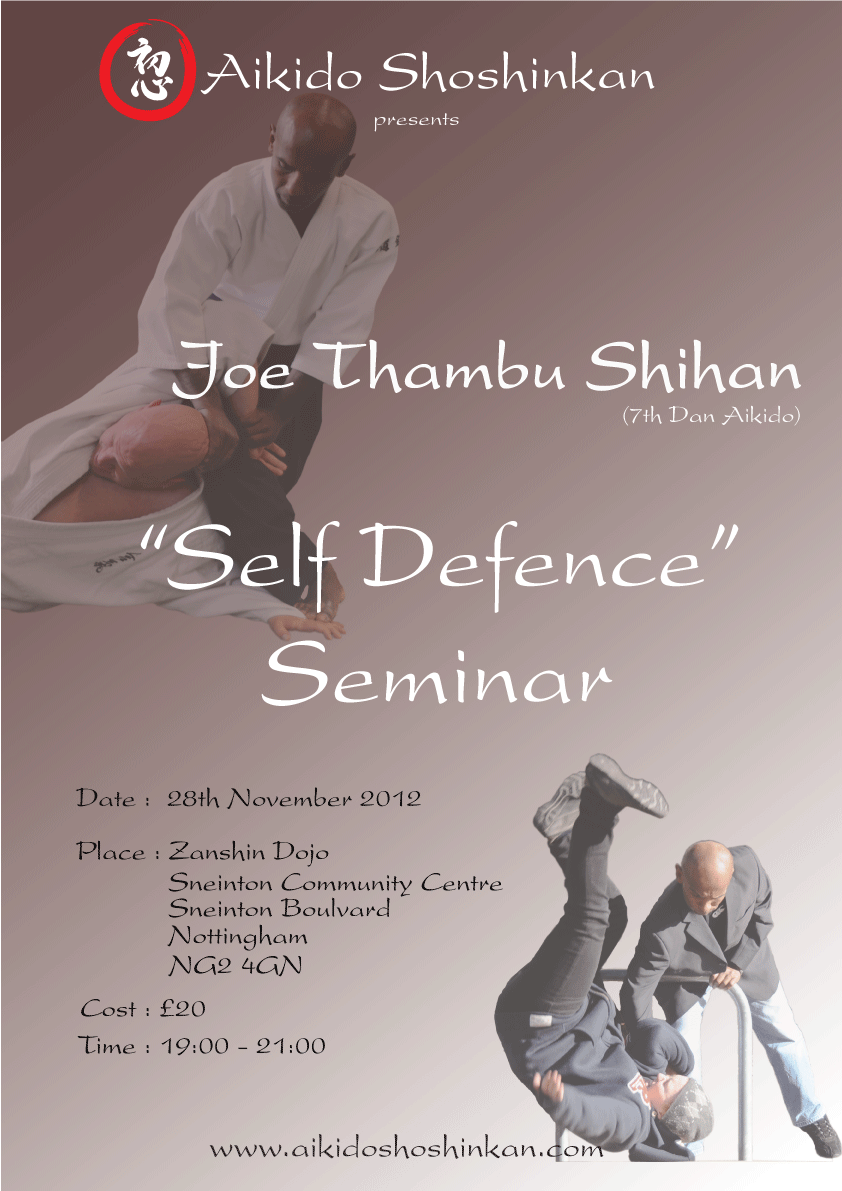 We are pleased to announce a open public "Self Defence Seminar" with Joe Thambu shihan. Joe Thambu Shihan is world renowned instructor for making the aikido principles work in practical situations. He has experimented his skills in security forces and taught many security forces and police academies around the world.
For this seminar, there is no need to no Aikido or any martial arts experience at all. This seminar is open for anyone and everyone who is interested in trying out and understanding some of the useful self defence techniques and learning from simply one of the best self defence instructors in the world.
The seminar is a very open and inter active seminar where you can ask questions openly and cater for certain situations. The seminar is on Wednesday 13th November 2013 at the Zanshin Dojo (Sneinton Community Centre) at 7pm.The class will be a 2 hour class covering attack against weapons, and various situations in the street, and some of the effective restraints in the security forces.
If you are interested please book your place as soon as possible as the places are very limited to 40 people.
Emquiries @ : Tel 07843600645 or admin@aikidoshoshinkan.com
Time
Wednesday 13th November 2013 : 7:00pm – 9:00pm
Venue
Zanshin Dojo
Sneinton Hermitage Community Centre,
Sneinton,
NG2 4GN
Cost
£20