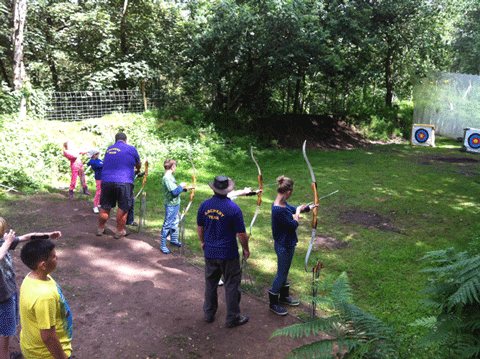 We had our first Samurai Summer Camp for the juniors on the weekend of the 3rd – 5th August. And what a fantastic event this was!! The whole weekend was fully packed with various events from Archery, Ninja Assault Course, Abseiling, bonfire and fireworks, Search of the Saumrai Kart (Orienteering), Samurai Sword making and we finished it off with an epic battle of the Samurais and Ninjas!!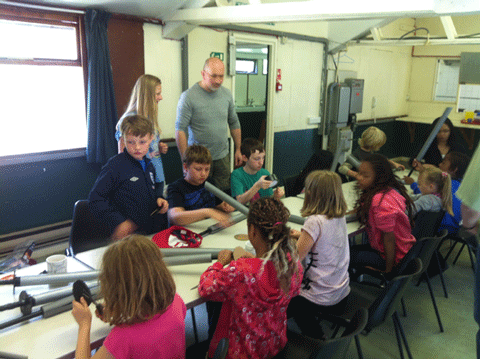 Everyone who has attended showed a great Samurai Spirit and the black belt attitude. Everyone was presented with a certificate and because of their hard they were also give double tags as a result. So well done and congratulations to all the juniors who have attended the Samurai Summer Camp.
For everyone who could not attend this year's Summer Camp we will be doing another one next year again following the great success this year. So please watch this space and I hope more juniors can attend the Samurai camp next year.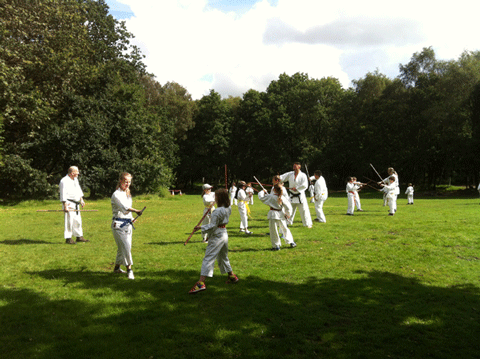 We have taken lots and lots of photos (More than 300 photos), so please have a look at the link below. There are some excellent shots for everyone. Also we have a short video from the last epic battle between the Ninjas and Samurais, it reminded us of the last battle from the "The Last Samurai"… but better!!! Please have a look and I hope you enjoy it as much as we did!! It was just awesome!!