Joe Thambu Shihan (7th Dan) UK Tour 2011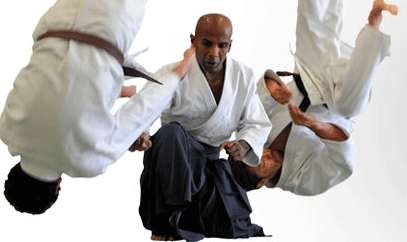 We are very pleased to announce that Joe Thambu shihan (Our technical director) is coming to UK this winter as part of the Europe tour. He is coming over to our dojo and he will be teaching one of our junior classes on Wednesday 16th November @ 6:00pm @ Derby Dojo. Most of you juniors have met sensei Joe already, in the past seminars but you will get a chance to get taught by him for the whole hour this time. So this is a fantastic opportunity for all the juniors to learn from one of the best Aikido teachers in the world!
If you are interested please book your place as soon as possible as the places are very limited
Shoshinkan dojo (Nottingham & Derby) : Tel 07843600645
Timetable
Location
16th : Springwood Leisure Centre, Springwood Drive, Oakwood, Derby DE21 2RQ
Price
£5 for the hour.